The Yankee Clipper Contest Club is a special-purpose amateur radio club devoted to the pursuit of operating and technical excellence. Our goals are simple:
To promote the fun, satisfaction and competitive thrill of radio contesting
To assist our members in the development of their operating and technical skills
To win the club competition of the major amateur radio contests
The YCCC was founded in April 1977 and now boasts over 400 members located from New York City to Maine, Cape Cod to Upstate NY plus southern Quebec.  YCCC members have excelled in all areas of amateur radio contesting, DXing, technical design, and public service.
Club meetings are held the first weekend of even-numbered months. Local meetings are also held around the club territory as organized by the club's Area Managers. You must attend a meeting to join the club.
Why Yankee Clipper?
"Yankee" because nothing says New Englander more than the term Yankee (except perhaps in the Bronx…)
Clipper ships were so named because they were fast sailors, a term derived from to "clip", that is getting as much propulsion as possible from the available wind. They represented the utmost evolution and refinement in the design of sail ships. The YCCC does the same as it plies the solar winds in search of fast rates and big contest scores.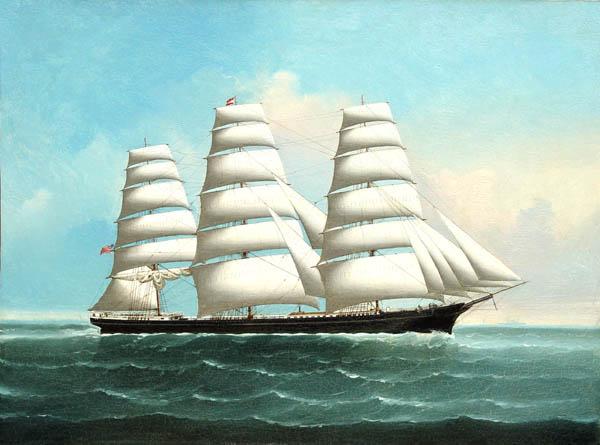 Read more about the YCCC origins in the early history of the YCCC by K1ZM.